Alain Castro
Chief Executive Officer
London Business School: Sloan Fellowship, Executive Masters Degree, Business and Management; University of Texas, B.S., Industrial and Mechanical Engineering
Alain is the Chief Executive Officer of Ener-Core, Inc. He has spent the vast majority of his career developing, financing and building new power generation plants, as well as optimizing older energy infrastructure assets across many countries throughout Europe, Latin America and North America. Most recently, he was interim CEO of the North and South America divisions of Akuo Energy, a leading international developer/operator of renewable energy projects with over $1 Billion in operational power plants. He also founded International Energy Ventures in 2002, which has invested capital and nurtured the growth of companies across the areas of fuel cells, batteries, wind energy and biofuels.
Prior to his career in the renewable energy sector, Alain was a Partner at Ernst & Young Consulting, and held overall responsibility for the firm's oil & gas industry consulting practice across the South America region.
In addition to his role with Ener-Core, Alain is currently an executive advisor to one of the largest global manufacturers of utility-scale wind turbines, as well as a member of the advisory board of Global Energy Innovations, a leading provider of diagnostics solutions for the utility-scale energy storage and standby power sectors.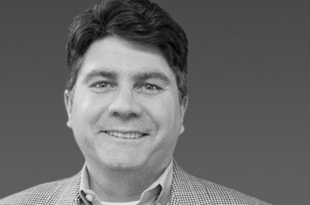 Michael J. Hammons
Chairman of the Board
Mike is a senior adviser to several organizations utilizing his 20 plus years of senior leadership experience into building operational value. He has diverse domestic and international experience across multiple verticals such as telecommunications, energy, automotive, aerospace and defense, data storage, enterprise software, and electronic hardware. His diverse background has spanned the gamut of company life cycles from start-ups to large organizations.
He held leadership positions including CEO at Vigilistics, CEO at Nexiant, CEO at ARGO Tracker, VP of Global Operations at Cogent Communication, and Director of the South American Automotive Practice at Ernst & Young Consulting. Recognized as an expert in private equity, energy, supply chain, operations, manufacturing, product development and logistics, Mike has spoken at multiple conferences and written numerous articles. Mike serves on several boards including the Advisory Board for California Polytechnic State University, San Luis Obispo. He has also received multiple awards throughout his career, including Top 100 Most Innovative Vendors from Supply and Demand Chain Executive and Deloitte and Touche Fast 500. He earned a Masters in Business Administration from Harvard Business School and a Bachelor of Science degree in Industrial Engineering from California Polytechnic State University, San Luis Obispo.
Committees
Committee
Role
Charter Document
Nominating and Corporate Governance
Chair
Ian Copeland
Independent Director
For more than 25 years, Ian has developed, financed and managed privatization, independent power and infrastructure transactions and companies in the Americas, the Caribbean, Asia, Australia, Europe and the Middle East. He has also delivered engineering and construction services for world-class projects in the power, rail, water, and mining markets.
Ian retired in December 2012 as a Senior Vice President and Partner of Bechtel. During 15 years with the firm he served as Managing Director of Bechtel Enterprises and President of the firm's Fossil Power, Communications and Renewable Power businesses. Previously he was Managing Director of Wärtsilä Power Development (Asia) Limited and Vice President of Hannon Armstrong & Company. He began his career with the utility consulting practice of Booz Allen Hamilton after graduating from Rutgers University with degrees in physics and mechanical engineering.
His accomplishments include the privatization of, and £2 billion financing for, the infrastructure of a portion of the London Underground system and delivery of the world's largest solar thermal power project. In addition, he developed and financed greenfield power plants in Indonesia, Pakistan, China and the Philippines and buildings and energy-related assets used to support the U.S. Federal Government.
He currently is an investor in, and Director of, two privately-held companies, Concentric Power, Inc. and Innovus Power, Inc. Ian also provides consulting services to select companies and pursues community service activities.
Committees
Committee
Role
Charter Document
Compensation
Chair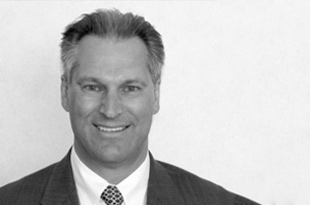 Jeffrey A. Horn
Independent Director
University Of Wisconsin, B.S., Economics; Carnegie Mellon, Program For Executives; Caterpillar Advanced Management Program.
Jeff retired from Caterpillar Inc. in 2012 after a 34 year career. During that period he held senior management positions with geographic, distribution and global business unit responsibilities. Those responsibilities were carried out from positions based in Asia, Europe, South America and the U.S. The majority of his focus being on the Power Generation and Mining markets.
Most recently, Jeff was the Managing Director of Caterpillar Power Generation Systems. In this role he had global responsibility for the design, sale, construction and operation & maintenance of turn-key power plants based on Caterpillar technology. The power plants ranged in size from 50 to 200 MW and were used in both base load and peaking capacity. Prior to that, he was the Managing Director of F.G. Wilson, a subsidiary of Caterpillar, whose global focus was on the design, distribution and product support of power generation products in the 15 to 2000 KW range which were used in emergency back-up and prime power applications. Other key positions held include Director of Electric Power and Director of the Caterpillar Corporate Mining Group.
Committees
Committee
Role
Charter Document
Audit
Member
Compensation
Member
Bennet Tchaikovsky
Independent Director, Audit Committee Chair
Mr. Tchaikovsky earned his Juris Doctor degree from Southwestern University School of Law in Los Angeles, CA, and earned a Bachelor of Arts degree in Business Economics from the University of California at Santa Barbara. Mr. Tchaikovsky is an actively licensed California Certified Public Accountant and active member of the California State Bar.
Bennet Tchaikovsky has served as a Chief Financial Officer for publicly traded and privately held companies for the last 15 years including Skystar Bio-Pharmaceutical Company (NASDAQ: SKBI) and China Jo-Jo Drugstores, Inc. (NASDAQ: CJJD). As CFO, Mr. Tchaikovsky assisted these companies with raising over $55 million collectively through public offerings, obtained three NASDAQ up-listings, and led a company through the direct listing process. Presently, Mr. Tchaikovsky consults for publicly traded companies providing guidance as to reporting responsibilities, investor relations, and cost reduction strategies.
In addition to his CFO roles, Mr. Tchaikovsky has served as chairman of the audit committee and "designated financial expert" for several publicly traded companies including Ever-Glory International Group (NYSE MKT: EVK). Mr. Tchaikovsky serves on the advisory boards of the Arthritis National Research Foundation (www.curearthritis.org), and the audit committees of Pretend City Children's Museum (www.pretendcity.org) and the Long Beach Day Nursery (www.lbdn.org). Mr. Tchaikovsky is also an adjunct instructor of accounting at Irvine Valley College and Pasadena City College.
Committees
Committee
Role
Charter Document
Audit
Chair
Stephen Markscheid
Director
Mr. Markscheid is a corporate finance professional who brings to Ener-Core more than 30 years of experience working in the U.S., Asia and Europe, with expertise in a wide range of sectors including clean tech. He currently serves as a partner at Wilton Partners, a Shanghai-based financial advisory firm. He previously worked at GE Capital for eight years, where he led business development activity in China and Asia Pacific. Prior to GE, he worked with the Boston Consulting Group throughout Asia. He was also a commercial banker for 10 years in London, Chicago, New York, Hong Kong and Beijing with Chase Manhattan Bank and First National Bank of Chicago.
Mr. Markscheid serves as an independent director on the boards of Jinko Solar, Inc., the world's largest solar panel manufacturer; CNinsure, China's largest independent insurance broker; ChinaCast Education Corporation; and Asian Capital Holdings, Limited. He also serves on the advisory boards of Clean Energy Trust, a Chicago-based non-profit clean tech accelerator, Kearsage Energy, a Boston-based renewable energy developer, and Intelligent Generation, a renewable energy software company. Mr. Markscheid is a trustee of Princeton-in-Asia, a non-profit service organization. He earned an MBA from Columbia University, an MA from Johns Hopkins University and a BA from Princeton University.
Committees
Committee
Role
Charter Document
Audit
Member
Compensation
Member