Alain Castro
Chief Executive Officer
London Business School: Sloan Fellowship, Executive Masters Degree, Business and Management; University of Texas, B.S., Industrial and Mechanical Engineering
Alain is the Chief Executive Officer of Ener-Core, Inc. He has spent the vast majority of his career developing, financing and building new power generation plants, as well as optimizing older energy infrastructure assets across many countries throughout Europe, Latin America and North America. Most recently, he was interim CEO of the North and South America divisions of Akuo Energy, a leading international developer/operator of renewable energy projects with over $1 Billion in operational power plants. He also founded International Energy Ventures in 2002, which has invested capital and nurtured the growth of companies across the areas of fuel cells, batteries, wind energy and biofuels.
Prior to his career in the renewable energy sector, Alain was a Partner at Ernst & Young Consulting, and held overall responsibility for the firm's oil & gas industry consulting practice across the South America region.
In addition to his role with Ener-Core, Alain is currently an executive advisor to one of the largest global manufacturers of utility-scale wind turbines, as well as a member of the advisory board of Global Energy Innovations, a leading provider of diagnostics solutions for the utility-scale energy storage and standby power sectors.
Domonic J. Carney
Chief Financial Officer
Northeastern University: Masters in Accounting; Dartmouth College: Bachelors degree in Economics
D.J. is a seasoned clean-tech corporate finance executive with over twenty-four years of experience in high-growth environments including over eight years as the CFO for NYSE MKT and Nasdaq OTC public companies. D.J. has successfully raised over $300 million of debt or equity financing transactions and closed over $200 million of M&A; transactions.
Between 2005 and 2012, he was CFO of Composite Technology Corporation, a clean tech company in Southern California, where he helped the company grow from pre-revenue to over $75 million in revenue within three years. D.J. began his career with Deloitte & Touche and has spent over ten years in VC-backed high tech software, networking, and Internet startups in the Bay Area and Southern California. D.J is an (inactive) CPA.
Douglas Hamrin
Vice President, Thermal Oxidizer Engineering
Massachusetts Institute of Technology: M.S., Mechanical Engineering; Illinois Institute of Technology, BS, Mechanical Engineering
Doug Hamrin is the VP of Thermal Oxidizer Engineering at Ener-Core, Inc., and is responsible for the technical development of the oxidizer at Ener-Core. He has filed 17 patents on Ener-Core Technology over the past 4 years, during which he served as Director of Thermal Oxidizer Development at FlexEnergy.
Prior to joining Ener-Core, Doug held positions as Technical Manager, Applications for Honeywell Turbo Technologies, the Director of Fuel Systems at Capstone Turbine Corporation, and Engineering at Generals Motors Powertrain Division. With more than 20 years of experience in the industry, he has a proven record of product development and launch. During his career he led engineering teams to develop gas turbine solutions, customized turbochargers for large volume OEM customers, fuel systems, and spark ignition engines.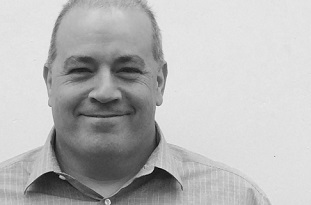 Mark Owen
Director of Sales
Mark Owen has 30 years of experience in the commercialization, installation and operational servicing of various types of air pollution control and waste treatment systems within a long list of Fortune 500 companies worldwide.
In addition to his career as a commercial executive, Mark has also been a senior project manager for several high profile environmental projects across many manufacturing sectors including aerospace, pharmaceuticals, and oil & gas.
Recent projects include NGL processing, landfill leachate processing, and rail to barge crude oil transfer stations.
With Marks extensive environmental equipment background, his role at Ener-Core is to facilitate commercialization of our Power Oxidizer and advance deployment strategies into various waste to energy markets.